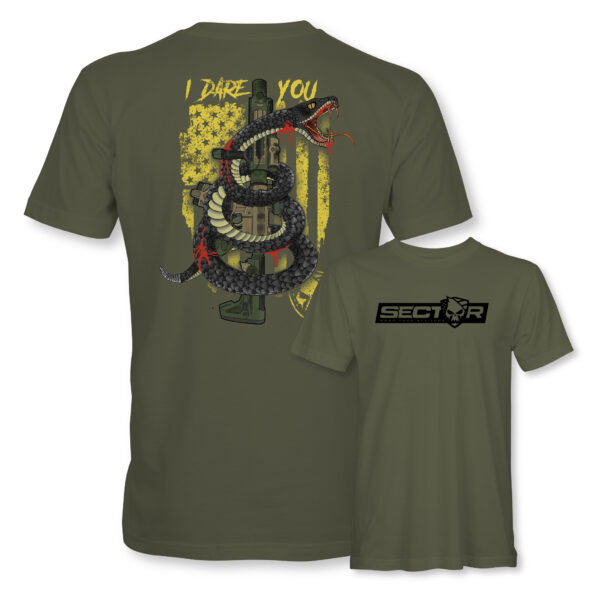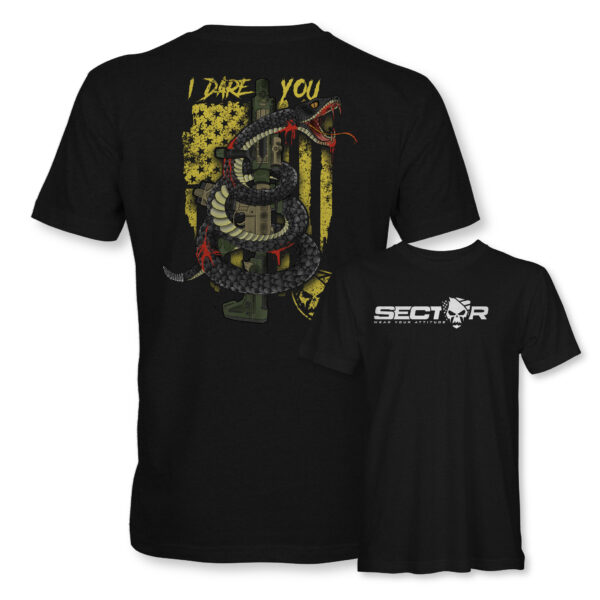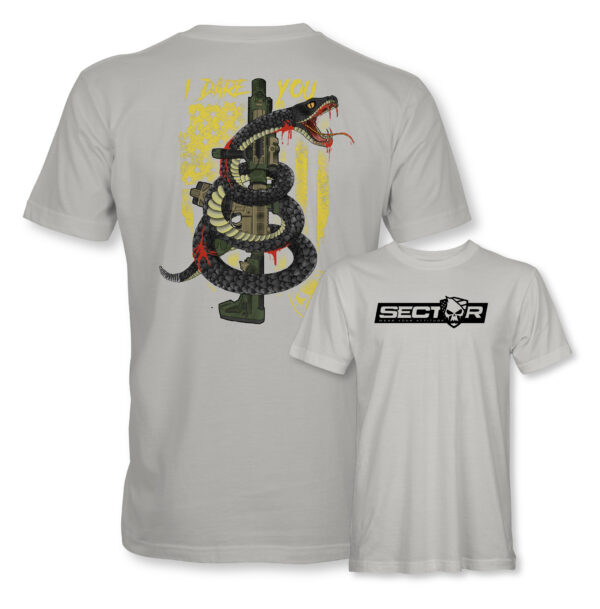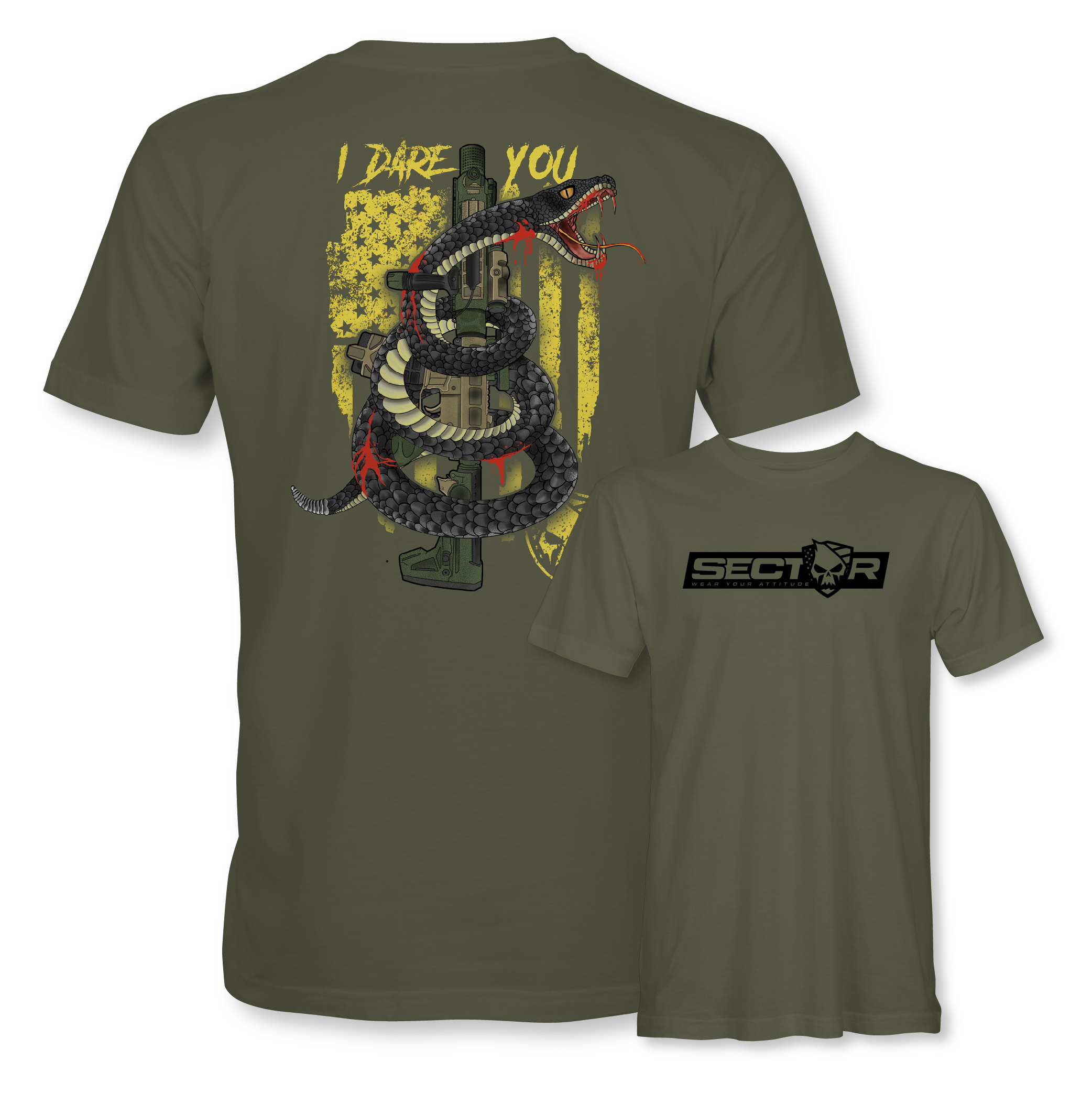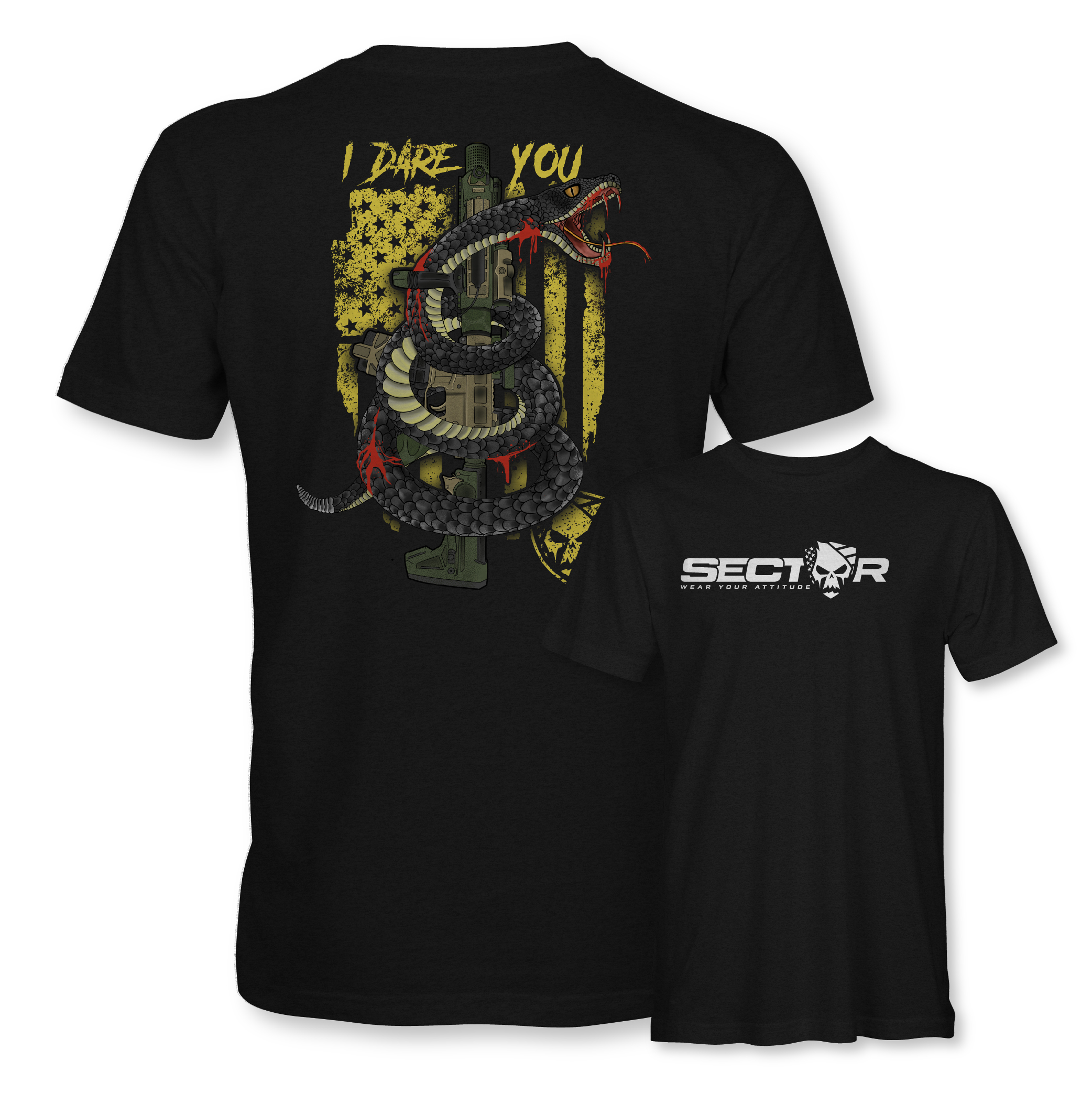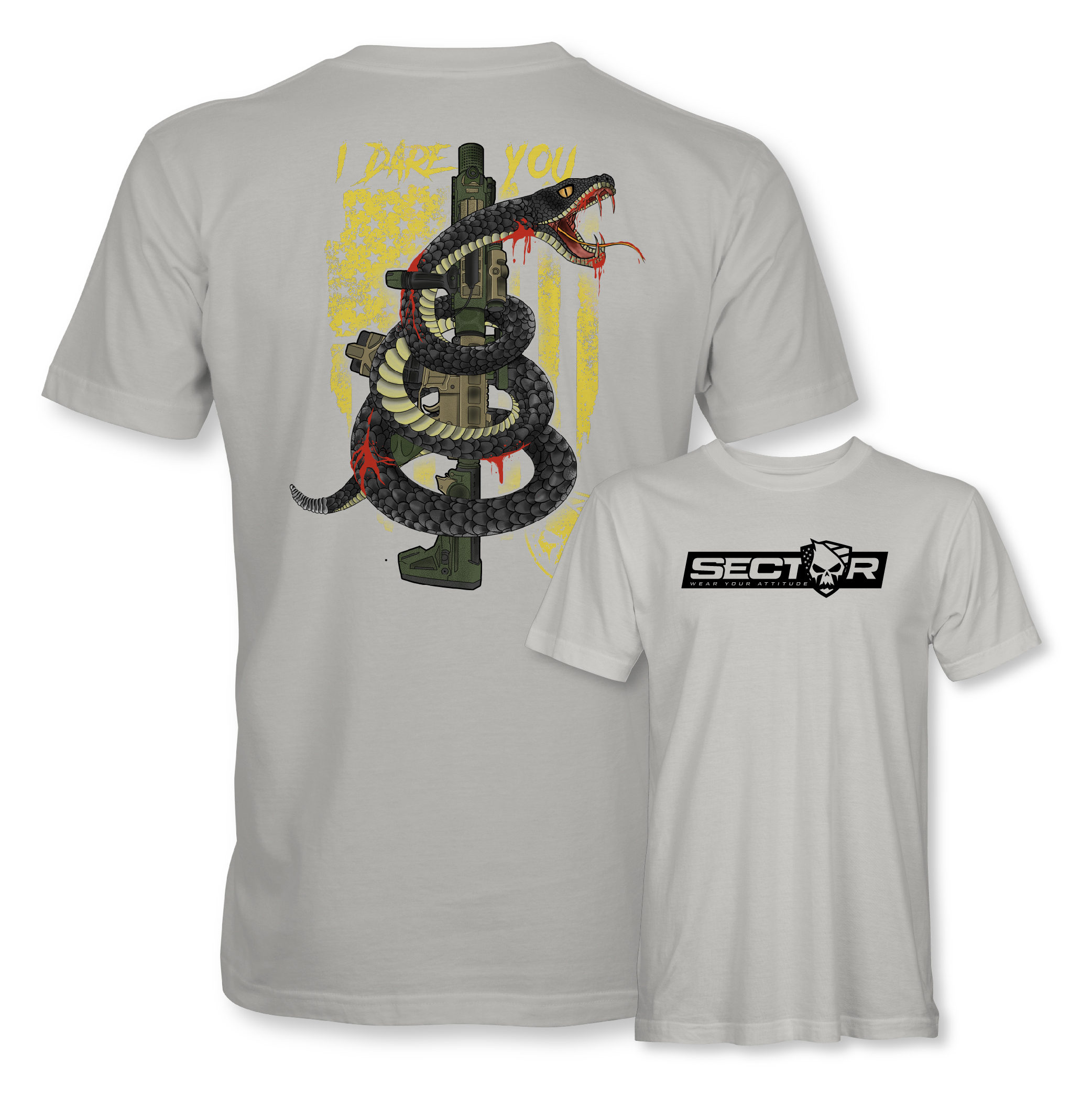 I Dare You
$26.95 – $29.95
Sector Industries is proud to launch our own version of "Don't tread on me".  This is our own play on this very popular theme.  Don't tread on me was shortened to I Dare You.
Apparel and design colors may vary due to print processes
The last thing you want to do is spend your hard-earned money on a 'patriotic' shirt that was made overseas

Description
Additional information
Description
USA Made and Printed: We are 100% American Made with well over 20 years of experience in the industry. Many orders are set up and printed by our proud Veteran and American patriot employees! Our entire mission behind Sector is to provide a top-quality premium clothing brand and we all stand united.
Great American Designs: We design all our shirts right here in the USA. Our designs come from American patriot artists and veterans and aim to provide some of the most unique styles in the industry.
Quality Product: Fabrics from top-quality USA textiles that offer premium fits. Soft, tagless shirts with custom printed Sector tags.
100% Patriotic Guarantee: If you are not completely satisfied for whatever reason, we will offer you an immediate exchange or refund. Our team is here to help ensure you have nothing but the best shopping experience. We always have your back.
I Dare You T-Shirts
A fantastic t-shirt of Sector's version of the famous "Don't tread on me T-shirt". A unique design on the patriotic theme.
"I Dare You" is the abridged version of "Don't tread on me."  I Dare You t-shirts let you wear your attitude with confidence and style!
With the digital prints of the Gadsden flag depicting a coiled rattlesnake getting ready to strike, the I Dare You t-shirt represents freedom and liberty; if you would love to demonstrate your independence, the best way is to wear it up your sleeves. The I Dare You t-shirt is available in different fun colors.
Why this I Dare You T-shirt is a must-have!
100% American-made
I Dare You t-shirts are 100%American-made; all production processes from production to design and distribution are 100% American. They are made by proud veterans and American patriot employees, which is one of the reasons it is one of the best you can ever have. Rock the I Dare You t-shirt with a couple of other friends and experience what it means to be united.
Great American Designs
The I Dare You t-shirt was designed right here in America by patriotic Americans. The coiled rattlesnake from the Gadsden flag depicts America's fight for freedom from its colonizers. The design takes us back in time and the I Dare You t-shirt can be worn by people who want to show others how it feels to be truly free.
Quality Product
Made with the best materials from top USA textiles, you can rest assured that you are getting premium value for your money when you buy the I Dare You t-shirt. American patriots and veterans specially picked the fabrics; they are very soft and exceptionally breathable, not absorbing too much heat. It leaves you with a gentle and smooth feeling. Your comfort is a top priority.
You might never get 100% American tees that give voice to your freedom, like the " I Dare you" t-shirt!