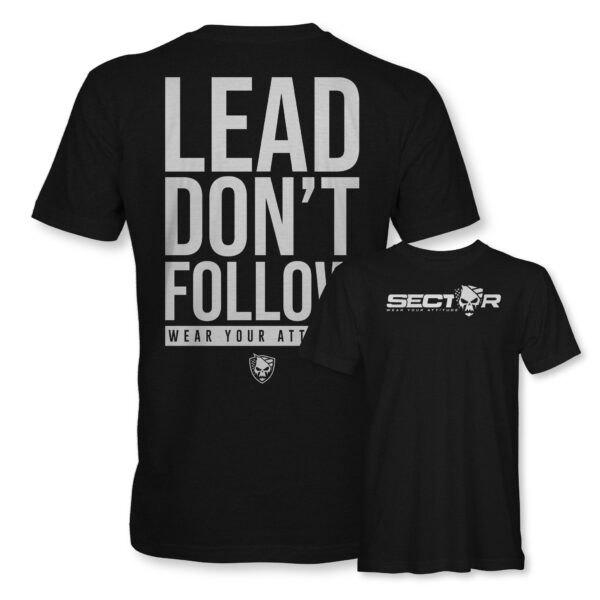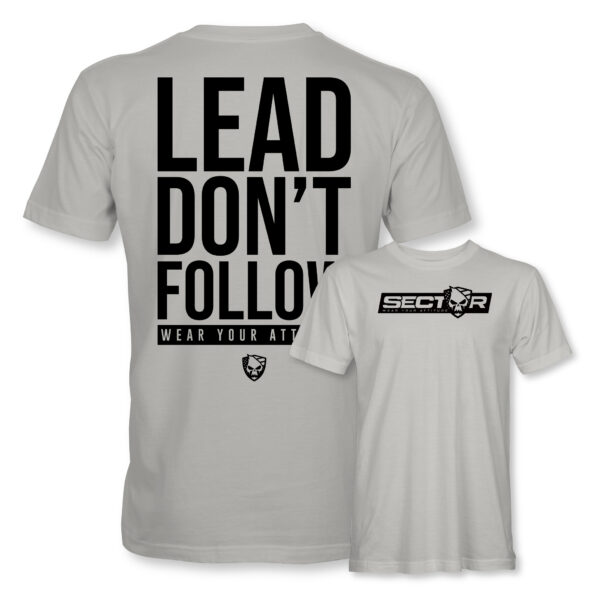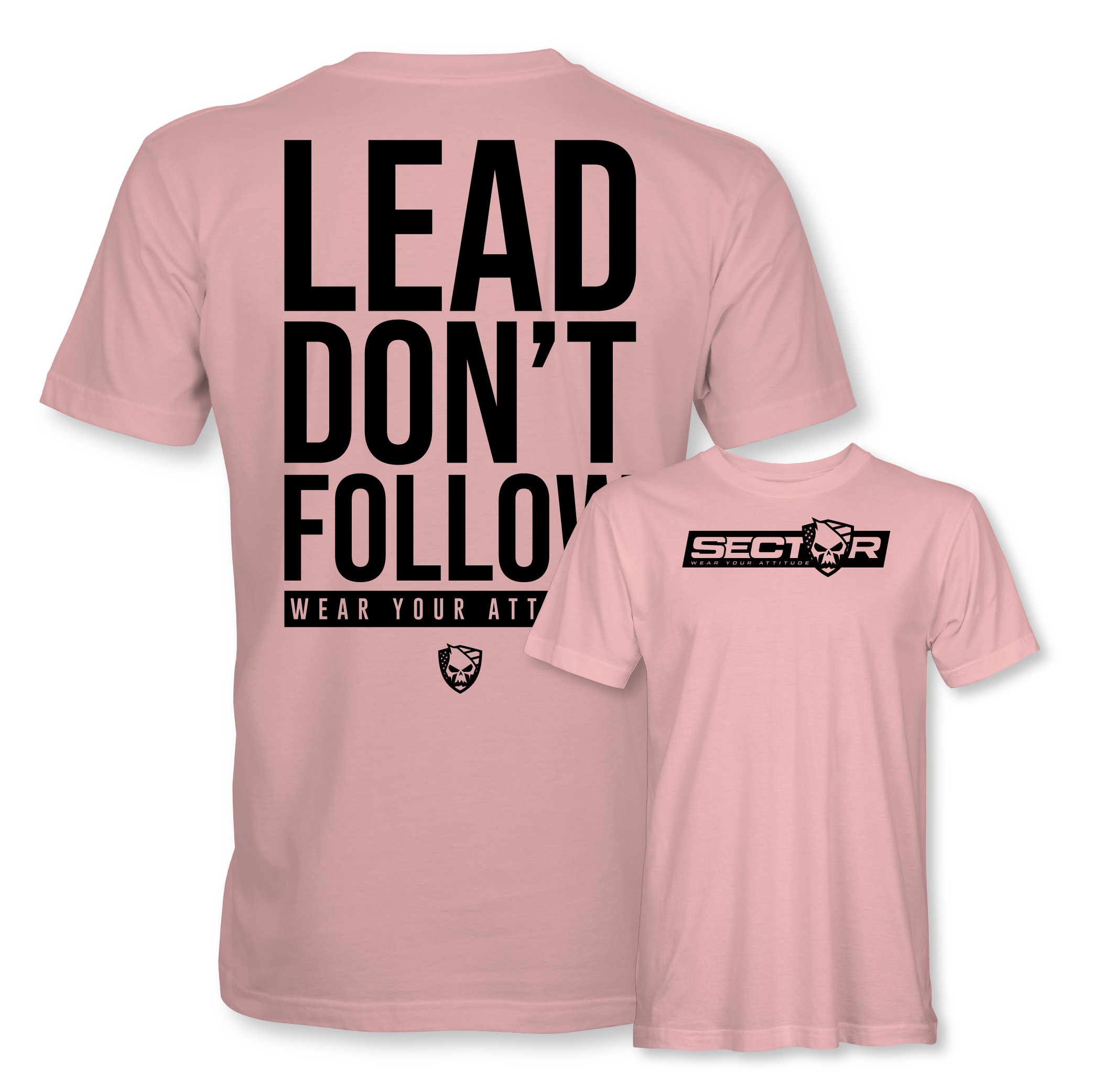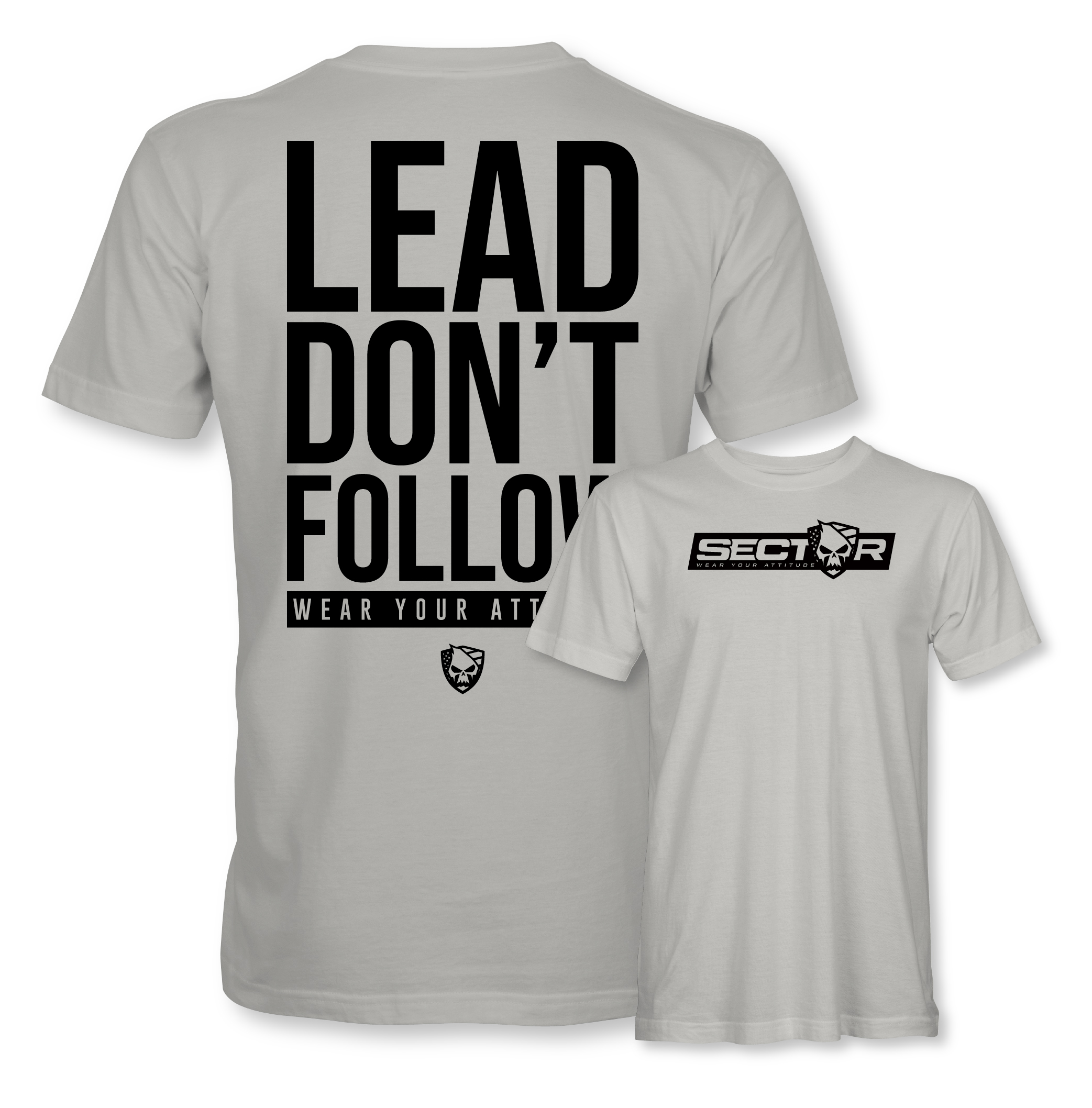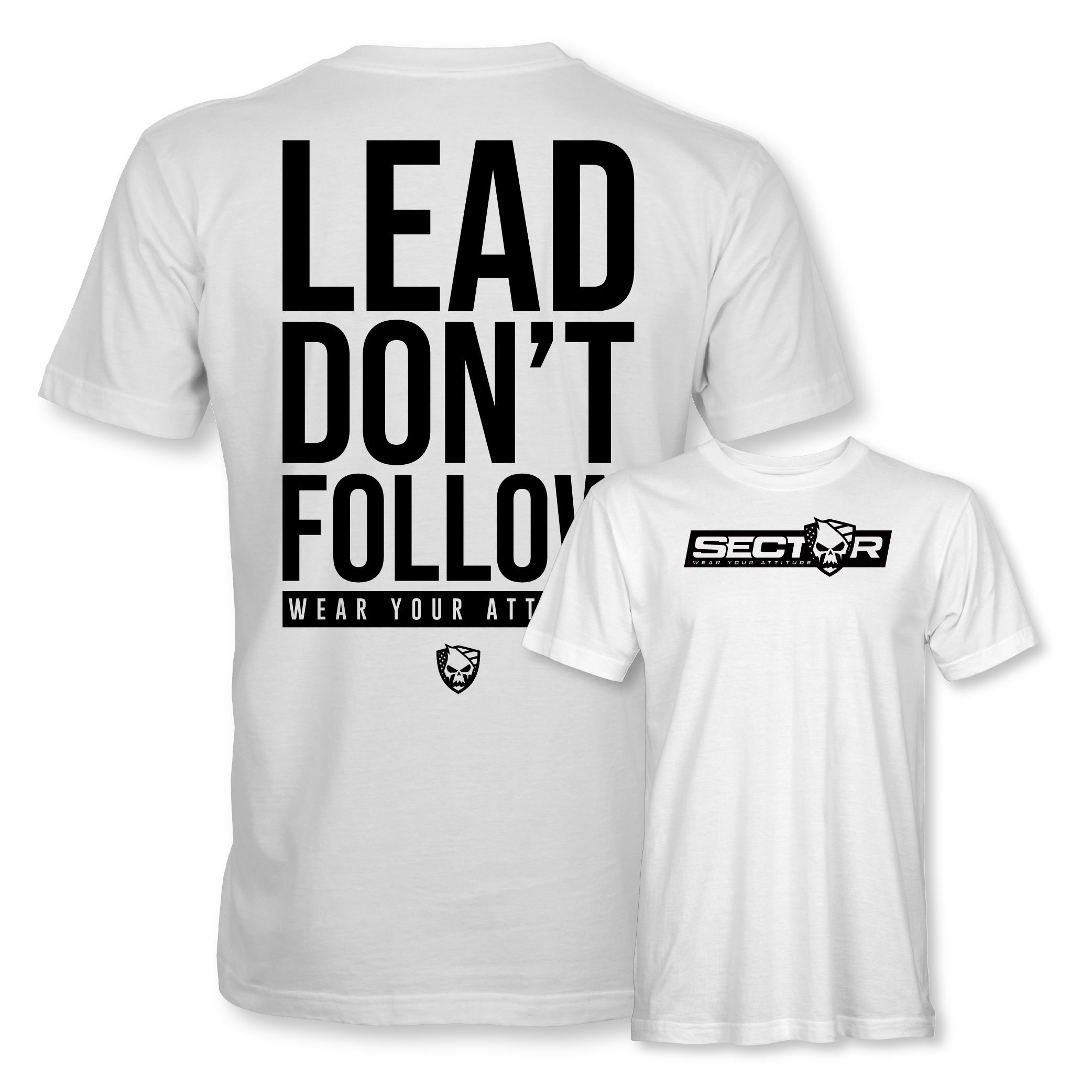 Lead Don't Follow
$26.95 – $29.95
Apparel and design colors may vary due to print processes
The last thing you want to do is spend your hard-earned money on a 'patriotic' shirt that was made overseas

Description
Additional information
Description
USA Made and Printed: We are 100% American Made with well over 20 years of experience in the industry. Many orders are set up and printed by our proud Veteran and American patriot employees! Our entire mission behind Sector is to provide a top-quality premium clothing brand and we all stand united.
Great American Designs: We design all our shirts right here in the USA. Our designs come from American patriot artists and veterans and aim to provide some of the most unique styles in the industry.
Quality Product: Fabrics from top-quality USA textiles that offer premium fits. Soft, tagless shirts with custom printed Sector tags.
100% Patriotic Guarantee: If you are not completely satisfied for whatever reason, we will offer you an immediate exchange or refund. Our team is here to help ensure you have nothing but the best shopping experience. We always have your back.
Lead, Don't Follow T-shirts
Successful individuals are marked by their ability to express leadership. You too can join the train of inherent leaders with this custom-made t-shirt by SECTOR.
As a pace setter and role model for top-quality apparel in the industry, SECTOR drops a bigger bang of custom-made t-shirts for you to step out in grand style.
Made by Americans for Americans
With more than two decades of experience and setting track records in the industry, SECTOR delivers a 100% American-made t-shirt that stands out. Not only are orders set up in America, but the message and detailed font on every unit are also printed by patriotic American employees.
Flaunt your charisma and show support for American society by stacking your wardrobe with this top-tier, premium-quality clothing.
Veteran American Designs
To the end that you'll find a voice as a part of the world's leading nation, the designers have paid meticulous attention to the fabric texture, and styling used. The design can easily match any pair of denim pants. You can also notch up the theme of your outfit by putting on a vintage jacket to match.
Color and Size
Cause your wardrobe to radiate with varying sizes of the "Lead, don't follow" t-shirt. Available colors are White, black, silver, army, and pink. You can get small, medium, and large extra-large, 2XL, and 3XL sizes.
Amazing product
Every strand of fabric in this production line is made by the best U.S premium textile manufacturers. It offers the best fit for people of varying body sizes.
The soft feel takes you out of the inconveniences of inferior clothing material. This way you can stand out on any occasion as the leader that you are.
Guarantees
On every purchase of any of these customized t-shirts, users are promised to enjoy a patriotic guarantee. And if for any reason you are not satisfied with the product offering, you are immediately eligible to either get a refund or exchange as the case may be.
There is a standby team that is committed to ensuring you get nothing below par, starting from your shopping experience up until your order finally arrives at your doorstep.