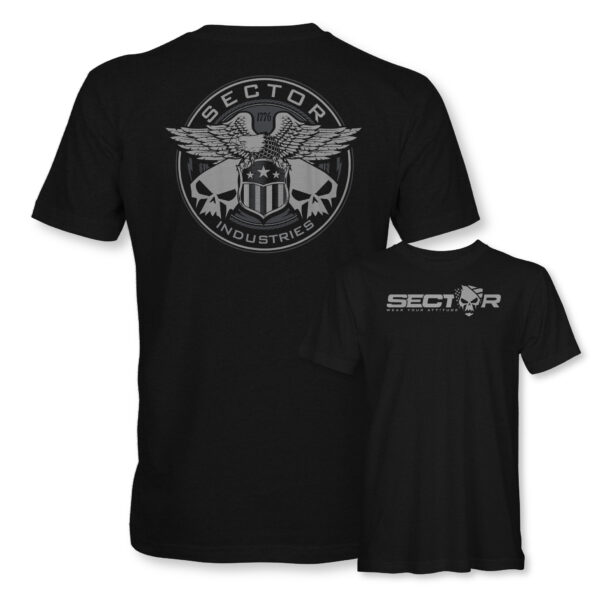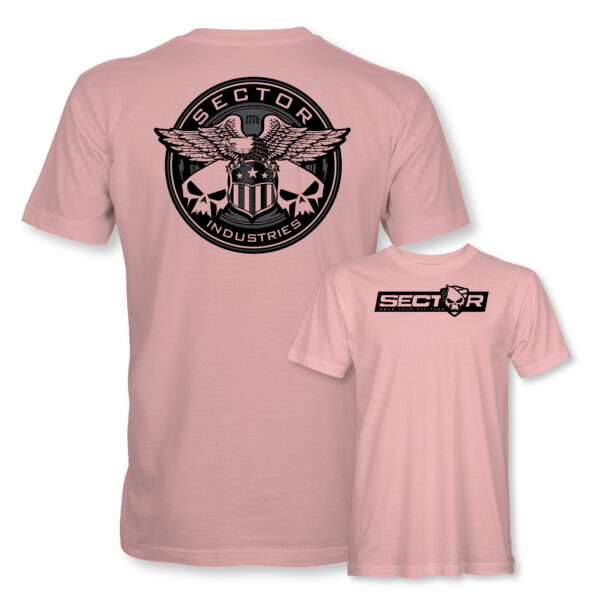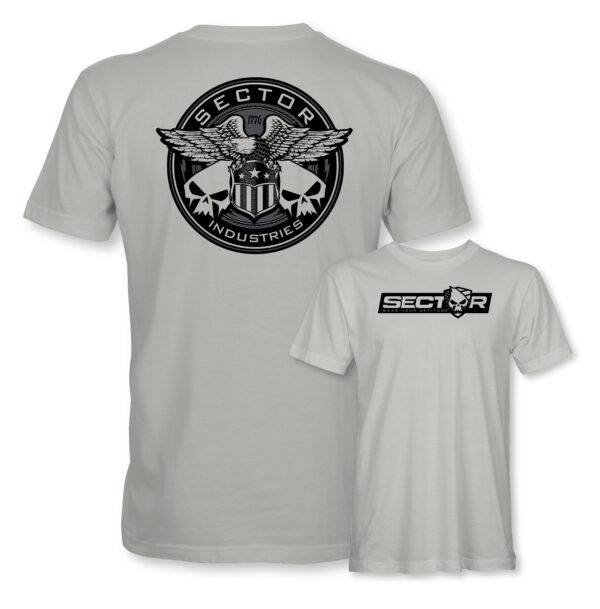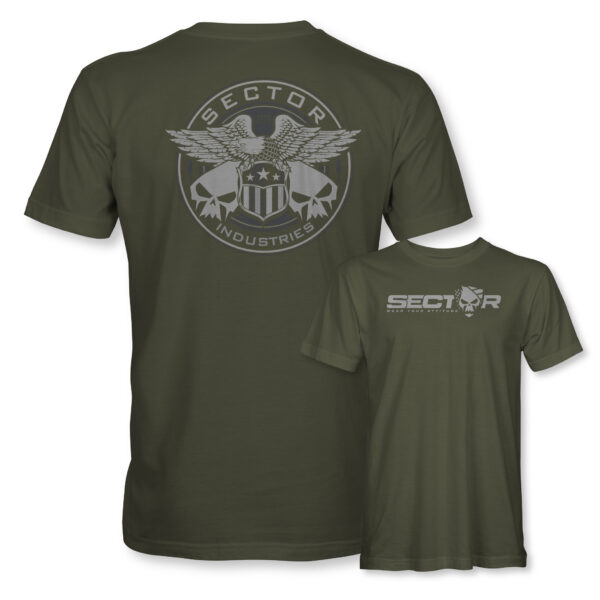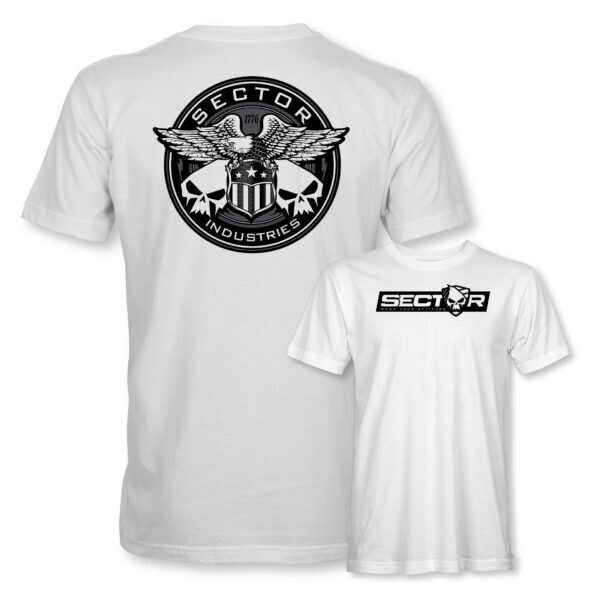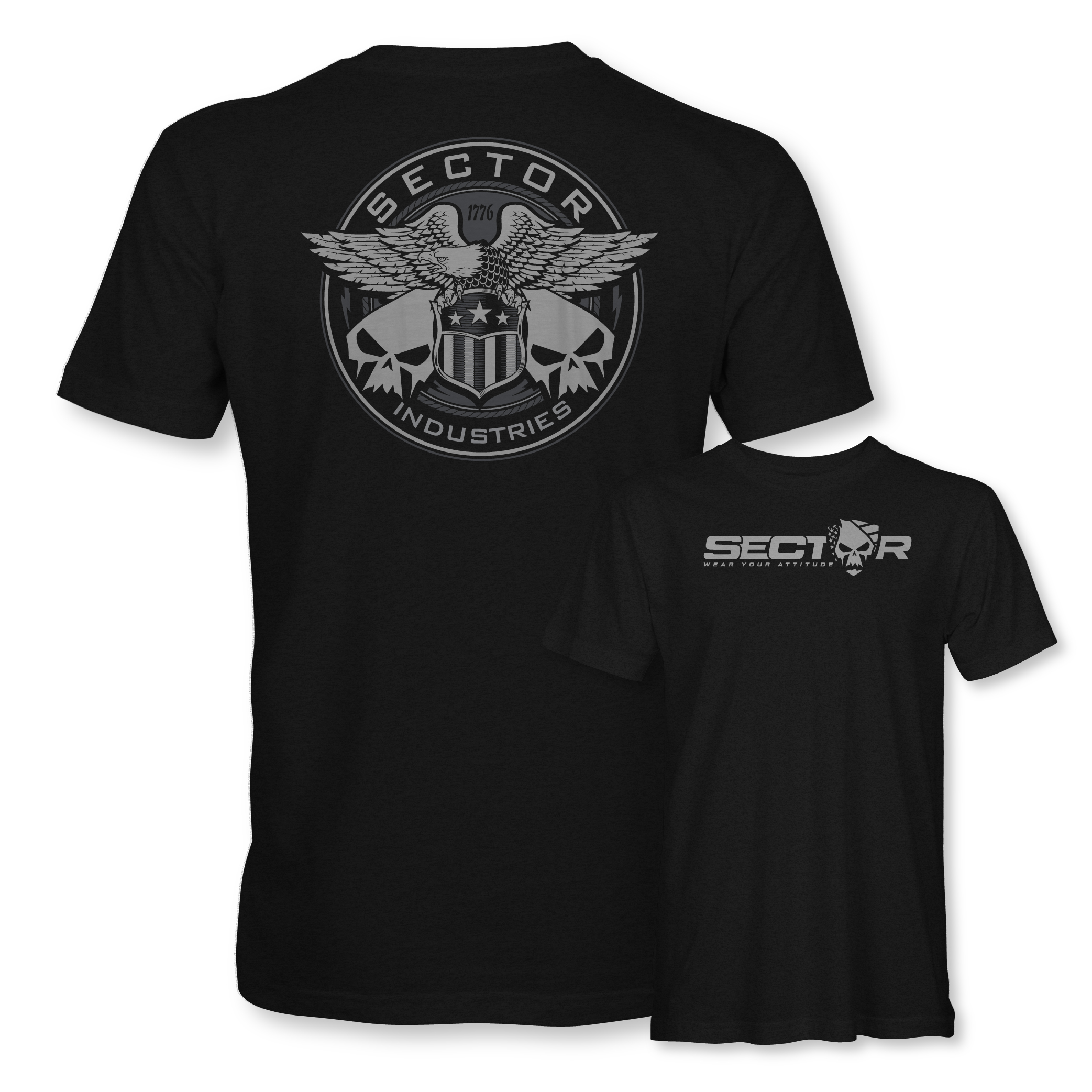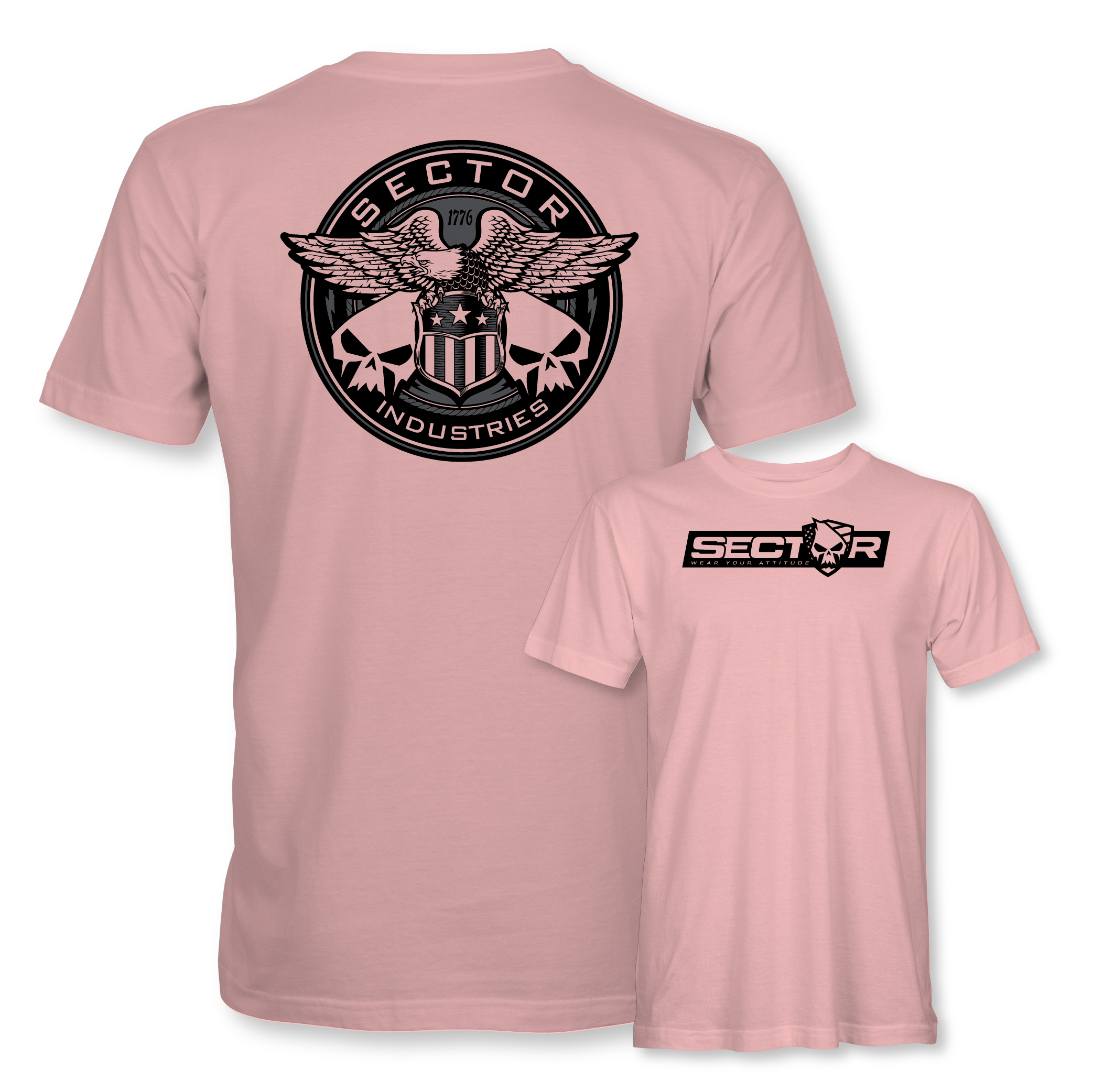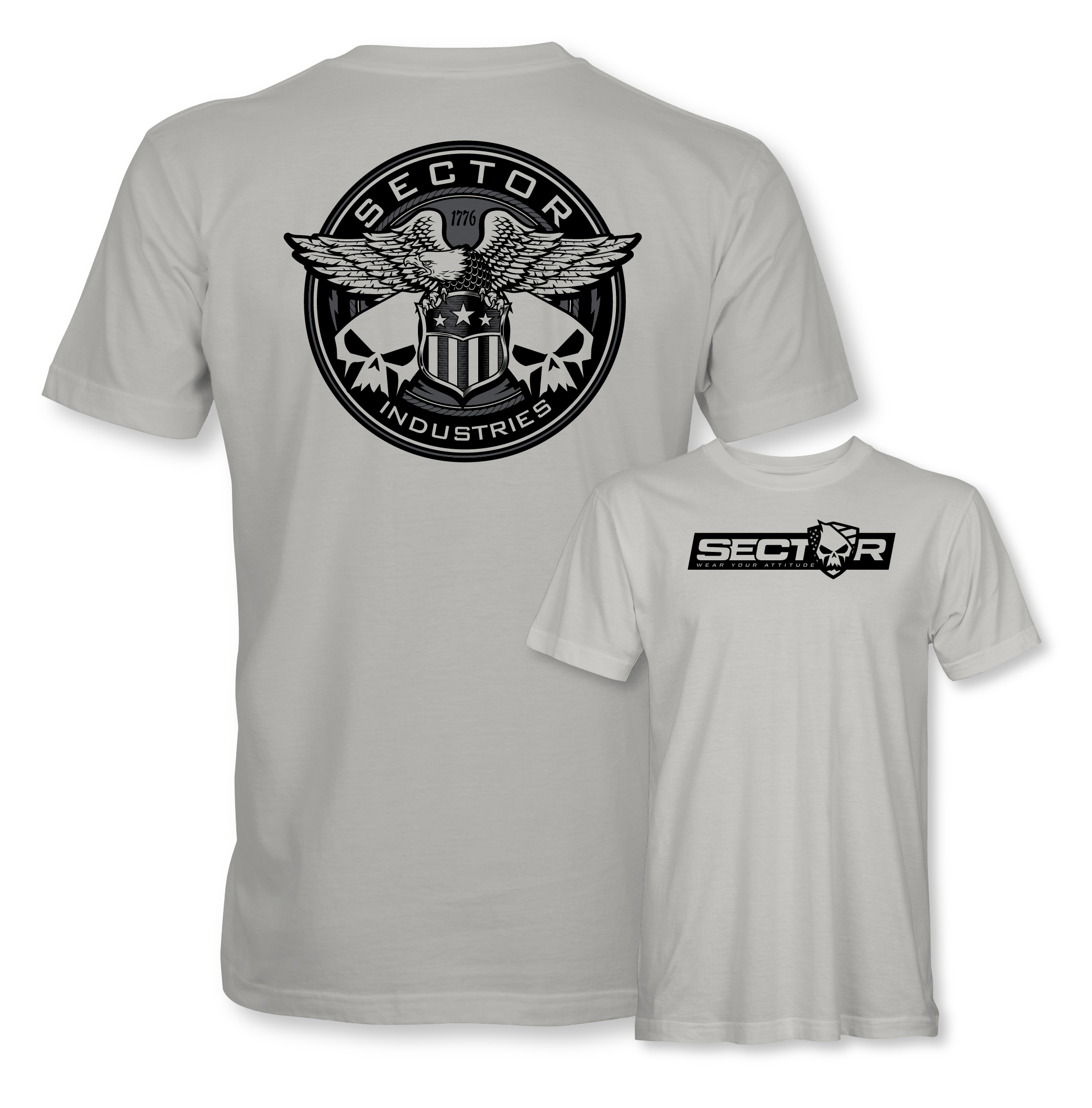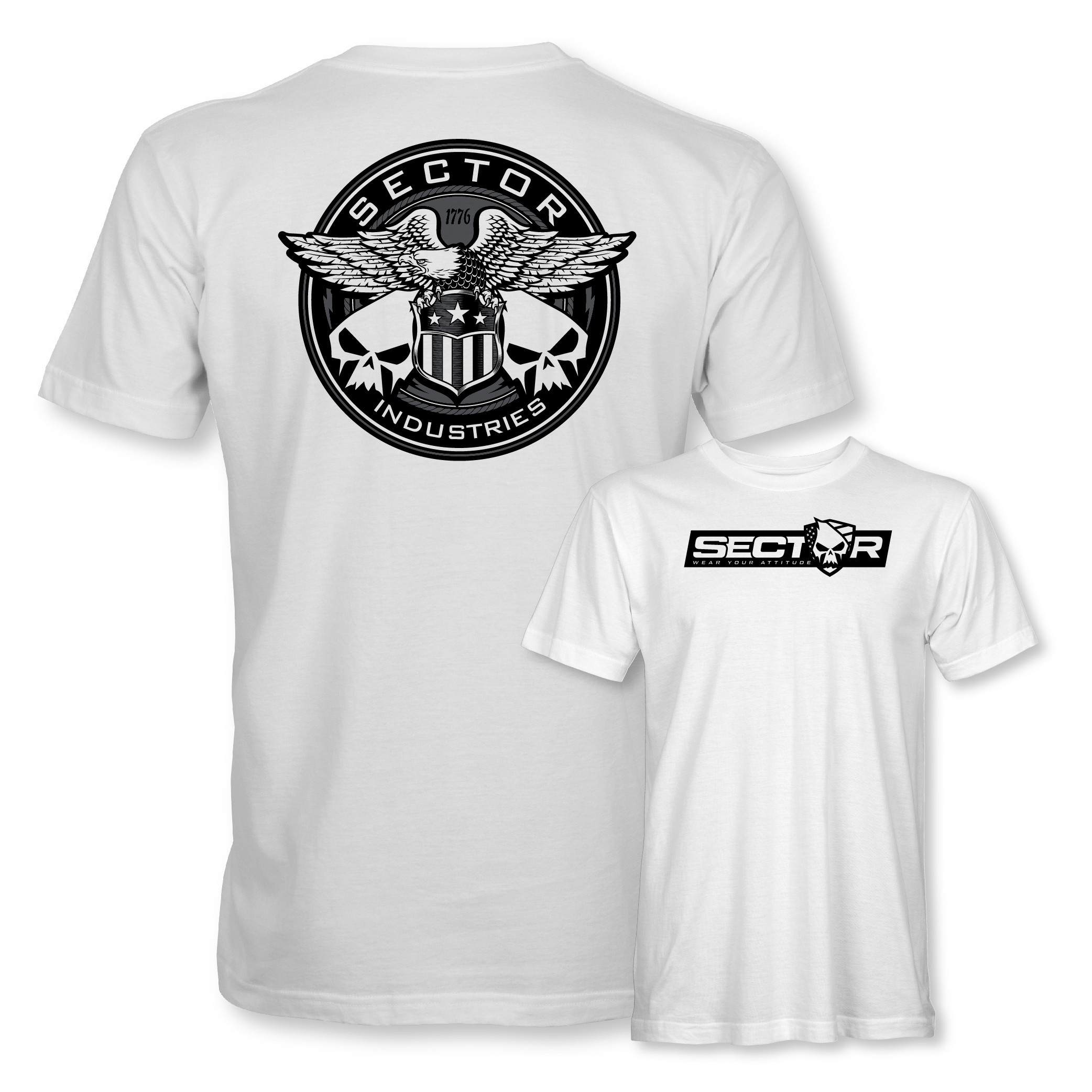 1776
$26.95 – $29.95
You may not be a part of the most elite fighting force in the world, but that doesn't mean you can't look like one. With this new exclusive design from Sector 1776, you can wear your patriotism on your sleeve and show the world what it truly means to be an American hero. We designed this tshirt for those who want to show their strength and be proud of the country. The new design features our slick spade skull logo with the American eagle.
Apparel and design colors may vary due to print processes
The last thing you want to do is spend your hard-earned money on a 'patriotic' shirt that was made overseas

Description
Additional information
Description
USA Made and Printed: We are 100% American Made with well over 20 years of experience in the industry. Many orders are set up and printed by our proud Veteran and American patriot employees! Our entire mission behind Sector is to provide a top-quality premium clothing brand and we all stand united.
Great American Designs: We design all our shirts right here in the USA. Our designs come from American patriot artists and veterans and aim to provide some of the most unique styles in the industry.
Quality Product: Fabrics from top-quality USA textiles that offer premium fits. Soft, tagless shirts with custom printed Sector tags.
100% Patriotic Guarantee: If you are not completely satisfied for whatever reason, we will offer you an immediate exchange or refund. Our team is here to help ensure you have nothing but the best shopping experience. We always have your back.
Sector 1776 T-Shirts
You don't have to be part of the armed forces, fighting to make the world a better place, but nothing stands in your way of looking like one with the 1776 t-shirt. 
This 1776 t-shirt from sector allows you to wear your patriotism with every sense of pride and fulfillment, thereby representing the real American hero that you are.
The 1776 t-shirt is designed for those who want to demonstrate their strength for America and protect themselves in the process. What other way to express what it feels like to be genuinely free than to let your tees do the talking?
Fantastic Design
This new design features a stick spade skull logo with the American eagle. The 1776 t-shirt design symbolizes the strength and liberation of America, and it allows you to wear your attitude and have a feel of what it means to be liberated. What you wear says a lot about who you are and what you believe.
100% American-made and printed
The 1776 T-shirts are wholly made in the US by veterans and American patriot artists; this explains the extraordinary tenacity and high skill level put into making this fantastic t-shirt.
Now let's move to the best part: You never have to worry that your money is being used to grow an economy that doesn't care about you or your value for peace as every production process ranging from fabrics sourcing, designing, printing, and distribution of 1776 t-shirts is done right here in the US.
100% Patriotic guarantee
It is improbable you won't fall in love with the 1776 t-shirt, but let's say you are discontent for whatever reason, be rest assured, you can request an immediate exchange or even get your money back. Your satisfaction and comfort are a top priority.
Rocking Sector  1776 t-shirts are the best way to show the world what true freedom looks like!